Dear colleague
Introduction of a new national data opt-out and conversion of type 2 objections
The way that patients can control how NHS and care organisations use their information has changed. From 25 May 2018 a national data opt-out is being introduced, which will enable patients to make a choice about whether their data can be used for research and planning purposes. We are writing to let you know that we will be automatically converting patients' existing type 2 objections to the new opt-out from 25 May 2018.
As a practice, you need to ensure that you have previously participated in the General Practice Extraction Service Patient Objections Management (POM) data extract. Please see link for more information about how to check this.
Your patients do not need to take any action, and this will not affect the way that their information is used. We are continuing to respect their original choice to not share confidential patient information beyond NHS Digital for research and planning, but their choice will be recorded as a national data opt-out rather than a type 2 objection.
Every patient who is now aged 13 or over with a type 2 objection recorded will receive a personal letter, explaining the change. The letters will be issued after 29 May 2018 and will include a handout which explains more about the national data opt-out. The letter will ask patients to contact us should they have any questions.
You will not be able to see the national data opt-out in the patient's electronic record as they will be held on the NHS Spine and will not be updated in GP systems. The type 2 objection codes will still be available in GP systems after 25 May 2018 but must not be used from the 1 October 2018 as we, NHS Digital, will no longer continue to process and convert them.
Some patients may also have a type 1 objection registered on their electronic record. These should continue to be respected. It remains the responsibility of your practice to ensure these are applied where relevant, except for General Practice Extraction Service (GPES) collections where the type 1 objection will be applied automatically unless instructed to the contrary by Direction.
We will be sending you a pack of patient communication materials to help explain the changes. We have also developed a checklist of actions you may want to take which can be found at: https://digital.nhs.uk/national-data-opt-out
Please see link for more detailed questions and answers.

If you need any more information, please email enquiries@nhsdigital.nhs.uk quoting "New national data opt out" in the subject line or call us on 0300 303 5678.
Yours sincerely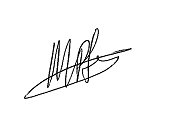 Professor Martin Severs, Caldicott Guardian and Medical Director, NHS Digital