if you are unable to view this email please click here to view online.
Industry bulletin

Issue 3 - January 2017

Welcome to the third of our bi-monthly bulletins for members of the digital supplier industry.

This issue features updates on a number of NHS Digital initiatives and opportunities for you to get involved.

We would like to hear what you think of this bulletin and what you would like to see in future issues. If you have any feedback or suggestions please email us at enquiries@nhsdigital.nhs.uk

Implementing the Child Health Digital Strategy
The NHS Digital Child Health programme is developing a pilot for the new Child Health Information Hub.

Suppliers are invited to work with NHS Digital to develop the new Fast Healthcare Interoperability Resources (FHIR) messaging standards by which local systems will interact with the hub, and to pilot the new hub during the first half of 2017.

A presentation on NHS Digital's plans for implementing the Child Health Digital Strategy was given at techUK on 13 December 2016. A recording of this presentation is available on the techUK website.

If you are a supplier interested in working with NHS Digital on the proof of concept phase of the Digital Child Health Programme please email nhsdigital.suppliernetwork@nhs.net
Development roadmap for e-referrals

NHS Digital has produced a roadmap for system enhancements to the NHS e-Referral Service up to October 2018.

NHS Digital is working with development partner BJSS to deliver new features and improve the user experience in readiness for the October 2018 deadline. This is when all consultant-led first outpatient appointments need to be made using the NHS e-Referral Service.

The enhancements include:

improving GPs' view of information to reduce inappropriate referrals and admin
Application Programme Interfaces (APIs) to improve integration
a clinical advice and guidance service that will support multiple requests and responses.

More information is available on the NHS Digital website or sign up for the NHS e-Referral Service bulletin.

 
Implementing the Emergency Care Data Set

The Emergency Care Data Set (ECDS) is a national data set that will be implemented across all Emergency Departments (EDs) in England. The ECDS will replace the current Accident and Emergency Commissioning Data Set (CDS type 010) with a data set that can properly capture and represent the full extent and granularity of emergency care activity across England.

The ECDS will be implemented in Type 1 and 2 EDs from October 2017, and in Type 3 and 4 EDs in 2018. This time frame is supported by NHS England's Commissioning for Quality and Innovation (CQUIN) scheme for 2017-2019 which includes ECDS implementation.

The aim is to publish the ECDS Information Standards Notice (ISN) in April 2017. ISN providers will then be required to work with providers of emergency care to incorporate the required changes within the given timeframes. A draft version of the technical specification is available on the NHS England ECDS webpage.

NHS Digital is hosting a series of 'Show and Tell' WebEx workshops on ECDS. The first of these takes place on 25 Janaury 2017 and will be focused on ED system suppliers. To register your attendance, please us the online booking form.

If you have any questions about the ECDS and its implementation, please email ecds@nhs.net

 

Overseas visitors and migrants

NHS trusts and foundation trusts have a legal obligation to make and recover charges from overseas visitors to the UK where no exemption category applies. Significant changes to the rules were made in 2015, including the introduction of the Immigration Health Surcharge (IHS) for those non-EEA nationals applying to reside in the UK for more than six months.

There have also been significant changes to the way overseas visitors and migrants are identified and assessed for charges, which assists NHS trusts in their duties. The Summary Care Record application (SCRa) allows authorised Overseas Visitor Managers (OVM) to view and record information about their assessment of a patient's likely 'chargeable' or 'exempt from charge' status (eg IHS-payers, or those with European Health Insurance Cards or "S1" or "S2" documents). This facilitates sharing of such information across trusts and secondary care units with recovered income from patients or their home EEA member state going to the NHS.

Further development is being undertaken on the Spine to make key information about a patient's likely chargeable status available to supplier-systems. We are particularly interested in hearing from suppliers who would like to access this via Spine services. To express an interest please email nhsdigital.suppliernetwork@nhs.net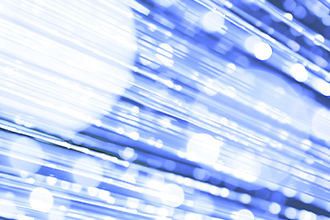 National Message Assurance Service
An enhanced service enabling laboratories to electronically complete national message assurance (NMAS) testing and communication is now live.

Laboratories use NMAS results to show that they successfully meet the international standard for medical laboratory accreditation (ISO 15189).

Since the closure of the Data Transfer Servce (DTS) and migration to the Messaging Exchange for Social Care and Health (MESH), NHS Digital has been working on a replacement.

The new service NMAS-R - has been developed with the help of experts from University Hospital Southampton, and Barking, Havering and Redbridge Hospital.

Pete Ayling, Chief Biomedical Scientist at Queen's Hospital in Romford, explains: "NMAS-R provides us with a mechanism for ensuring a consistent and accurate translation of our results. It forms a vital role to our service."

NHS Digital has set up a user reference group to review future capability, prioritise requirements, and test functionality prior to go-live for this service.

Suppliers are encouraged to join to represent the views and interests of the industry. To join, please contact diagnosticsdata@nhs.net